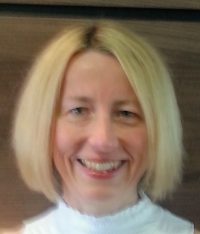 Sarah Bamford
Principal of Dance Illustrated
Sarah Bamford is the Principal of Dance Illustrated. She began dancing at the age of six and trained in many genres of dance including ballroom, latin, classical and modern sequence, freestyle, rock n roll, ballet and tap. She competed as a juvenile and junior winning many IDTA competitions.
She subsequently turned professional at the age of 23, gaining qualifications in all ballroom branches and continuing to further her knowledge of dance. In 1995 she received a John Dilworth scholarship nomination in classical sequence. She was appointed an IDTA examiner in all ballroom branches at the age of 32. Sarah adjudicates at both regional and national level and also regularly lectures for the IDTA in both ballroom and latin. She is also delighted to serve on the IDTA South West Area committee.
She loves teaching all grades of dancers from absolute beginners to advanced medallists, together with teacher training for professional qualifications.
Hilary SandyIDTA Associate Member
Hilary is an Associate member of the IDTA.
She started dancing at the age of eleven, passing all available exams dancing as both man and lady in ballroom and latin.
She competed in junior competitions before turning professional at the age of 18. She had a break in teaching for a few years whilst raising her 3 children, but joined Sarah at Dance Illustrated in 2010 where she subsequently gained her Associate teaching qualification (Ballroom) in 2013.
She has always been passionate in her teaching of children of all ages and strongly believes that learning to dance should be fun.