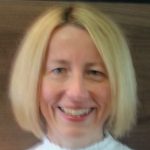 Want to start dancing?
Get in touch today!
The Principal of Dance Illustrated is Sarah Bamford. Sarah began dancing at the age of six and competed both as a juvenile and junior before turning professional at the age of 23. She is a Fellow and Examiner of the IDTA (International Dance Teacher's Association) and has a love of teaching all forms of dance to both children and adults.
Please contact Sarah for further details.